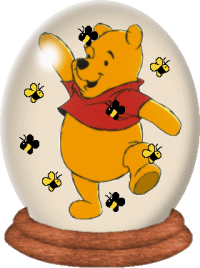 ---
Software
Abledata (Welcome to ABLEDATA, the Premier Source for Information on Assistive Technology!)
Aladdin Systems (Aladdin Systems Inc. Helping you transmit,access and organize your information)
Ashley's Mom (In keeping with the spirit of the "mother of invention," Ashley's Mom, Inc. was "born" out of necessity for finding creative ways to provide meaningful education for children with multiple disabilities.) (Great stuff check her out!)
Behavioral Programming for Children with Autism (only available for Windows.)
Broderbund (Broderbund is now a part of The Learning Company, Inc.)
Closing the Gap (Computers are tools that can provide solutions to many problems facing people with disabilities today. Closing The Gap, Inc. is an organization that focuses on computer technology for people with special needs through its bi-monthly newspaper, annual international conference and extensive web site.)
Cognitive Concepts (Earobics¨ develops the listening skills crucial to success in reading.Fun and engaging, Earobics is the product of years of research into how children process spoken and written language. Find out more about how Earobics is taking educational software to a new level.)
COMPUTHERA (COMPUTHERA, a new software approach to teach reading to visual learners and children with autism. This method follows ABA principles and has proven successful on children with whom it has been used)
Crick Software (Award winning software for literacy, access & communication. Special needs software)
Disney ("Where the Magic Lives Online")
Don Johnston Incorporated (Don Johnston Incorporated is the leader in learning intervention resources. We provide the high-quality intervention products that struggling students and students with disabilities need to achieve literacy. We offer reading, writing, word-study and computer access products, as well as professional development services for educating teachers on using technology in the classroom to teach reading and writing.)
Download Demo Versions of Attainment Software (Download Demo Versions of Attainment Software All demos are full-versions of the software that will stop working after 30 days. "Looking for Words" and "Show Me Spelling" are smaller versions to decrease download times.
Edmark (Edmark, an IBM company, is one of the country's leading developers and publishers of children's educational software. Edmark is widely recognized for the quality of its products. The company currently offers over 30 high-quality multimedia titles that have been honored with a combined total of more than 200 important industry awards for their rich educational depth, thought-provoking content and open-ended environments where kids can investigate, experiment, role-play and construct their own ideas and projects.)
Edutainment Catalog Online (The Edutainment Catalog was founded with the goal of helping parents find the best educational and entertainment software for their families. By building our business around mail order catalog sales and our multi-faceted web site, we can offer huge selections, fast and friendly service, technical expertise, and discount prices. Our web site contains bestseller information and reviews from some of the biggest, most trusted family editorial sources, plus links to educational (and just plain fun) sites for parents and kids, as well as demos for them to download and try before they buy. It's our intention to build the web's most in-depth, secure site for families looking for the best in software for their home libraries.) (Edutainment is now a part of Mattel)
Educational Resources (Since 1985, Educational Resources has provided educators and schools with the tools and services necessary to achieve their instructional technology goals. As the nation's largest source of educational technology, staff development and instructional consulting, the company serves educators in more than 16,000 school districts. Educational Resources represents more than 300 vendors with over 5,000 software titles, supplemental software, and mixed-media curriculum courseware, as well as peripherals and accessories.)
Fas-Track Computer Products Technology for Teaching( We specialize in serving the Education market, providing technology products to help teachers teach and students learn! Fas-Track offers low prices on software you need, helping your budget dollars stretch as far as possible. We also offer support and information: our Educational Technology Consultants are trained to help you identify software which helps your students and meets curricular goals you set in the classroom.)
Fast Forward (The Company's initial training program, Fast ForWord¨, was launched in March, 1997.Using patented methods and systems, the program focuses on the multiple oral language skills that are critical for learning to read or becoming a better reader. Fast ForWord's intensive CD-ROM and Internet-based adaptive training exercises target language comprehension and phonological awareness skills by requiring active listening on the part of the child, as well as decision making about the sounds that they hear.)
Flash! ABA Materials ("I have an excellent CD for families doing ABA and Speech Therapy with their kids. It is a Flashcard program on CD with over 8500 color photo flashcards that parents can easily preview and print from a home PC (Windows 95 or higher). At the site, you can view info on the CD and even make an online order. Different Roads to Learning also carries this product and the reviews for it have been very positive!")
Gaining Face (Our software helps people with Asperger's syndrome, high-functioning autism, and similar issues learn to recognize facial expressions.) (Works only on Windows but you must check this out!!!)
Gus Communications INC. ("The largest source for speech output and computer access software."Software solutions for ALS, Stroke, Aphasia, Cerebral Palsy, MS etc.)
IBM Special Needs Systems (IBM has a long history of helping improve the employability, education, and quality of life for people who have disabilities. Find out more about us and the Independence Series products.)
Labeling Tutor (Discrete Trial Software. Here is what you can teach with it ... You can use Labeling_Tutor to teach many things: objects, categories, actions, shapes,places, letters, colors,numbers, body parts, prepositions, functions, gender, names of people, emotions, counting, addition, subtraction, multiple discrimination, binary concepts (such as big and little), environmental sounds ... in fact, anything one can depict in a picture. Because you can add your own pictures, alter all written labels and change all stimulus, response and label sounds, this program can be used not only with children who are just starting to learn language, but those who are well along in acquiring it. No other program offers as much flexibility in determining when and what material will be taught.)
Laureate Special Needs Software (Founded in 1982 by two speech-language pathologists, Laureate Learning Systems publishes computer software for children and adults with disabilities. Laureate's programs are appropriate for a wide range of people from those with severe-profound developmental disabilities to mild language-learning disabilities.)
Learning Fundamentals (This site features software developed by Marna Scarry-Larkin, MA, CCC-SLP.Elizabeth Price, MA, CCC-SLP was the lead developer of Phonology. This software is appropriate for use by speech pathologists, educators, neuropsychologists, occupational therapists, speech aides, and parents.The software can be used by both children and adults. It assists the therapists in habilitation and rehabilitation of a wide variety of speech, communication, and cognitive impairments.)
Lucas Learning (Everyone has the innate desire to learn. Lucas Learning strives to nurture and strengthen this creative force during children's formative years by creating high-quality software products that engage them in meaningful exploration and discovery.)
Learning Company (At The Learning Company, we know that education is not only the key to success in school and business, but also has a major impact on personal satisfaction and the overall quality of life. That's why, for more than a decade, we have been providing schools, businesses, and homes with a wide selection of top quality software designed to enhance learning, increase personal productivity, and enrich the knowledge of students of all ages and walks of life.)
Mayer-Johnson (Boardmaker and Augmentative Communication. The Mayer-Johnson Company is the originator of the Picture Communication Symbols (PCS). The PCS is a set of 3200 picture symbols used for communication by nonverbal individuals. Our catalog features educational materials, books, and software that use the PCS to help you meet your augmentative communication needs.)
MINDPLAY® RESOURCES (MINDPLAY® wants to be your primary resource for affordable, effective and innovative phonics software, reading software, adult literacy and basic skills software for all ages and learning environments--such as homes, homeschools, schools, businesses, and correctional institutions)
Priority Products & Services, Inc. (Priority Products & Services, Inc. prides itself in being 'the premier provider of computer hardware and software products for the special needs market' in Oklahoma, Kansas, Missouri, and Arkansas. We have enjoyed a strong and successful working relationship with several support agencies including: The Oklahoma Department of Vocational Rehabilitation, Oklahoma Department of Visual Services, Oklahoma Department of Education, Oklahoma Department of Human Services, Veterans Administration, Kansas Department of Social & Rehabilitation Services, the Arkansas and Missouri Easter Seal Societies, and others. We have achieved this strong relationship by providing superior service, training, and support to our clients. We have served clients from Washington State to Mississippi, and from Austin to Grand Rapids.)
ProMedia Assistive Technology (We focus on products for K-12 special education and provide solutions for learning disabilities, reading and writing, computer access, communication, behavior management, daily living and vocational skills, ESL, and more.Ê We represent SEMERC, IntelliTools, Ablenet, Don Johnston, Mayer-Johnson, Laureate Learning Systems, Assitive Technology, Marblesoft, SoftTouch/KidTECH, Sensory Software, Penny & Giles, Attainment, Arkenstone, Inspiration, Edmark, Tash, Cognitive Concepts, Universal Learning Technology, and others.)
RJ Cooper and Associates (Hi! I'm RJ Cooper and I make products for persons with special needs, including special software and hardware adaptations for persons with very special needs.)(Makes BIG Cursors)
Silver Lining Multimedia, Inc. (If you are looking for high-quality, affordable graphics that you can use to teach language (especially to special needs individuals) you have come to the right place. Please visit our products section, to read about our CD-rom "Picture This"...It is loaded with over 2400 high-resolution images specifically designed to teach language to visual learners.)
SoftTouch (SoftTouch/kidTECH) is special education software made for students with disabilities. The creators,Jo Meyer and Linda Bidabe (director of MOVE International), provide access through mouse, single switch (scanning),IntelliKeys keyboard by IntelliTools, or touch screens (i.e. Touch Window by Edmark) . Many students benefit including: young children, preteens and teens with physical disabilities, students with severe or profound disabilities, autism, Down Syndrome, developmental disabilities or cognitive delays, vision impairments (blind), mental retardation, and nonverbal students possibly needing alternative communication devices (ACC) . Any student having speech problems or expressive and receptive language delays will also benefit.
StartWrite (StartWrite Handwriting Software. With StartWrite you just Type it... Print it...Trace it... in DOT fonts. It's that simple. It's that powerful! StartWrite is now available with three (3) manuscript fonts. Manuscript (Zaner-Bloser),Modern Manuscript (D'Nealian), and italic (Getty-Dubay).
Sunburst Technologies (Sunburst Technology is a division of Houghton Mifflin Company engaged in creating and publishing teaching materials. About half of our products are computer-based programs for grades K-12 that include, among others, problem solving, early learning, tools, language arts, and mathematics. The remaining half of our products are video programs for grades K-12 that include conflict resolution, self esteem, drug education, sex education, and success skills.)
Super Kids (SuperKids is a website for parents and teachers who want the best in education for their children. SuperKids provides: * Reviews and ratings of educational software * Practical and fun tools for online and offline use * News about important educational issues)
TalkingWords (TalkingWords is software that helps you manage a student's instructional program. It is powered by databases that provide targets to teach and pictures to create instructional materials. TalkingWords helps you find new targets and allows you to record the date each target was mastered. A variety of reports provide student progress details and summaries. The picture library allows you to create flash cards, custom worksheets and mini-books. Who uses TalkingWords? Adults use TalkingWords as a management tool to determine goals, record progress and prepare educational materials. Who benefits from TalkingWords? Any student who needs to learn to communicate and to read. This includes children with autism, down syndrome, developmental delays, ESL students as well as typical kids learning to read. )
TUCOWS Network (Welcome to the TUCOWS, the World's Best Collection of Internet Software. TUCOWS is your place on the Web to access the latest and greatest Windows 95/98, Windows NT, Windows 3.1, Macintosh and BeOS Internet Software, performance rated and checked for viruses) (MUST SEE!! All kinds of great downloads, cursors etc...)
World Enabling Resources Unlimited (Special Needs:Improving the abilities of parents, teachers, therapists and other professionals to create positive behavior change through the design of state of the art software that simplifies the application of existing human service technologies.)
ZDNet Macintosh Software Library (One of the best places to download Macintosh software,freeware and shareware. Can also link to PC downloads.)
---