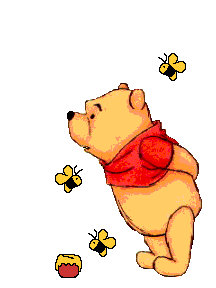 ---
Teaching Methodologies Information
ABA Educational Resources LTD.
ABA Resources For Recovery from Autism (Contents of ABA resources for recovery from the autistic disorders: autism, PDD, hyperlexia, and Asperger's Syndrome, including information on therapies (including behavioral intervention/behavior modification or "Lovaas therapy"), special education, early intervention, and disability resources)
The Association For Behavioral Analysis (The Association for Behavior Analysis is dedicated to promoting the experimental, theoretical, and applied analysis of behavior. It encompasses contemporary scientific and social issues, theoretical advances, and the dissemination of professional and public information. Advancing behavioral science and its application have become an international effort as witnessed by the countries represented by our members)
Autism and Developmental Disorders: A Developmental Approach (The approach discussed here is what Stanley Greenspan calls a developmental, individual-difference, relationship-based approach (D.I.R.) to intervention--also known as "floor-time.")
Autism: Interventions and Strategies for Success
Best Practices for Designing and Delivering Effective Programs for Individuals with Autistic Spectrum Disorders (This document was assembled by various people in the State of California, including educators, parents, and proffesionals. It is  very good though a compromise, and comprises many of the components needed to assemble good community services for the treatment of Autism. This is recommended reading for Parents, Educators, and Professionals. Information on how to order this document is available in the Introduction. This document is available in a Microsoft Word 6.0. The document is a self extracting zip file, 108K in size, please click here to download. The document is also available in a single HTML file, please click here. Note, that the document is 120 pages in length.)
Behavior Analysis Site ("Behavioral Education, Training, Treatment and Consultation" This site is dedicated to providing useful and current information for practitioners and consumers of behavior analysis)
Black Hills State University List of Early Childhood Internet Resources (Another nice job from this resource!)
Black Hills State University List Of Special Education Websites (HUGE!!. Nicely arranged in catagories)
Center for Autism and Related Disorders (CARD) (A workshop provider of behavior modification services for children with Autism, based on the discrete trial method (more commonly known as the "Lovaas" technique). Clinical director is Doreen Granpeesheh, Ph.D.)
Center for Early Education Services (The Center for Early Education is an educational facility that specializes in teaching young children who have been diagnosed with autism, PDD, and related developmental disorders. The teaching procedure is closely modeled after the discrete-trial method, pioneered by Ivar Lovaas, Ph.D. Dr. Lovaas has dedicated more than 30 years to research and treatment of children with developmental disabilities, and extensive research supports the unparalleled efficacy of the discrete-trial teaching methodology.The Center provides Local Services for parents located in San Diego, Orange, and Los Angeles Counties, and Workshop Services for clients outside of California and throughout the World. If after browsing this Web Site you would like additional information, please submit a Request for More Information and we will send you additional materials on our services.)
Centering On Children,Inc presents Shoebox Tasks (SHOEBOX TASKS are work activities in their simplest form. They are designed as starting points for young children with autism who are learning "how to work" and for those individuals diagnosed within the severe to profound range of mental retardation.SHOEBOX TASKS are recommended for parents, teachers and therapists who are beginning to establish a teaching and learning relationship with these young individuals.Shoebox Tasks are appropriate for any individual functioning within the 12-22 month age level. They are intended for supervised use in the classroom, home or clinic. These activities make initial sessions not only positive experiences but ones in which success is a present possibility.ABOUT SHOEBOX TASKS A complete set consists of 16 precision activities with instructions for use. The progression of skill development includes a variety of simple put-in tasks, one-to-one correspondence, pull-apart and put-in, stacking, and two-way object sort. All 200+ pieces are made of durable plastic and wood with a non-toxic, washable finish. Recycled materials are used whenever possible.)
The Children's Annex A School for Autistic Children (The Children's Annex is a private, not-for-profit program designed for children with special needs. We are approved by the New York State Office of Education of Children with Disabling Conditions and the New York State Health Department.The Children's Annex serves children between the ages of 2 and 15. A student may be classified as a preschooler with a disability, or when school age, as emotionally disturbed, autistic, multiply disabled or traumatic brain injured. Many students also have learning disabilities and communication needs. There is a wide range of intellectual ability and severity of need.Center-based Children's Annex programs are located in Kingston and Ellenville, New York.)
Clinical Practice Guideline Report of the Recommendations (Clinical Practice Guideline Report of the Guideline Recommendations Autism / Pervasive Developmental Disorders Assessment and Intervention for Young Children (Age 0-3 Years) Sponsored by New York State Department of Health Early Intervention Program This guideline was developed by an independent panel of professionals and parents sponsored by the New York State Department of Health, Early Intervention Program.
COMPUTHERA (COMPUTHERA, a new software approach to teach reading to visual learners and children with autism. This method follows ABA principles and has proven successful on children with whom it has been used. )
Creative Perspecitves (Our mission is to...Challenge and appreciate the world of Autism Spectrum Disorders through providing innovative interventions to children, dedication and support to families, and knowledge and encouragement to professionals. Creative Perspectives offers interventions and support programs year round. Interventions for children are offered Monday through Friday, 8am to 3pm with additional intervention provided M, W, F from 3:30pm to 5:00pm. Family support programs are offered monthly.)
Division TEACCH Home Page (The TEACCH mission is: * To enable individuals with autism to function as meaningfully and as independently as possible in the community; * To provide exemplary services throughout North Carolina to individuals with autism and their families and those who serve and support them; * As a member of the University community, to generate knowledge; to integrate clinical services with relevant theory and research; and to disseminate information about theory, practice, and research on autism through training and publications locally, nationally and internationally.)
Eden Institute (Princeton, NJ) (Eden Institute has blossomed into a family-oriented school with a year-round program and excellent faculty, and the Eden Family of Services. The Family of Services includes group homes (A.C.R.E.s, Inc.), employment opportunities (Eden W.E.R.C.s, Inc.), professional training and research, consultation and evaluation services, summer residential services, and an Infant and Toddler Program (Wawa House). The premise of this family of services is that the majority of autistic children and adults will require a lifetime of highly specialized services. The organization's mission is to educate and train the program's participants in order that they reach their full potential and enjoy a high quality of life. The Institute must keep abreast of current and well-established intervention strategies, and tailor remedial programs to the unique learning styles of each individual.)
Eden Services (Eden's philosophy is based on the belief that the majority of children and adults with autism will require lifetime of highly specialized services.To fulfill such a philosophy, the Eden Family of Services offers a complete spectrum of behaviorally-oriented educational, residential, employment and outreach programming. Together, the Eden Services help children and adults with autism reach their full potential and lead more productive, independent and fulfilled lives in the community.)
F.O.C.U.S. Special Education, LLC ( FOCUS is a unique approach based on the belief that every child with special needs can learn and progress, when given the opportunity to do so. At FOCUS, our priority is helping children with special needs learn the self-help skills that are so necessary to help them become as independent as possible.)
Gentle Teaching (This is the home page of a non-violent approach for helping children and adults with special needs. This page is maintained by the Foundation for Gentle Teaching in the Netherlands. Gentle Teaching is a non violent approach for helping people with special needs and sometimes challenging behaviors that focusses on four primary goals of care-giving:- teaching the person to feel safe with us - teaching the person to feel engaged with us - teaching the person to feel unconditionally loved by us - teaching the person to feel loving towards us)
The "Greenspan" Floor Time Model
Growing Minds Autism Programs (Autism Programs Facilitating Recovery for Children with Autism and Their Families)
The Handle Institute Providing a Holistic Approach to NeuroDevelopment and Learning Efficiency. (The HANDLE Institute is a non-profit organization providing an effective, drug-free alternative for identifying and treating most neurodevelopmental disorders across the lifespan. HANDLE incorporates research and techniques from many disciplines. It includes principles and perspectives from medicine, rehabilitation, psychology, education and nutrition. It is founded on an interactive, developmental model of human functioning. The institute offers clinical services, community information, and professional training programs. The main facility is located in Seattle, Washington.)
The Hanen Centre (The Hanen Centre is an international organization dedicated to providing early speech - language intervention to all young children especially infants, toddlers, pre - schoolers, kindergarten and early elementary school aged children with special needs and speech language delays)
Help Us Learn (A complete self-paced training program for preparing parents, educators, students, teachers, therapists, service providers, friends & family to use Applied Behaviour Analysis (ABA) programs to work with children with Autism Spectrum Disorders, PDD, & other developmental delays Written by Kathy Lear)
Homeschooling Kids With Disabilities (UPDATE August 15, 1999: This site was awarded Best of the Net for July 1999 and will be a featured site on the About.com Special Education main page next week!)
HOW TO TEACH PIVOTAL BEHAVIORS TO CHILDREN WITH AUTISM: A TRAINING MANUAL (Robert L Koegel Laura Schreffirnan Amy Good Laurie Cerniglia Clodagh Murphy Lynn Kern Koegel University of California, Santa Barbara
University of California, San Diego. Funding for the research leading to the development of this field testing manual was provided in part by the following research projects; "Research in Autism: Parent Intervention" (USPHS MH39434 and MH28210 from the National Institute of Mental Health) and "A Rehabilitation Research and Training Center on Community Referenced Technologies for Nonaversive Behavior Management" (NIDRR Cooperative Agreement #GG087C0234 from the U.S. Department of Education). The assistance of Terence Antonius is also greatly appreciated in the final packaging of this manual.)
Illinois Center for Autism (What is the Illinois Center for Autism? The Illinois Center for Autism (ICA) is a not-for-profit, community-based, mental health treatment, and educational agency dedicated to serving people with autism. Referrals are made through local school districts, hospitals, regional special education centers, and doctors. Clients attend ICA at no cost to parents or guardians.)
Institute for Child Development (The Institute promotes the welfare of children who are challenged by developmental, learning, and emotional disorders. Treatment and educational services are provided by the Children's Unit for Treatment and Evaluation and by the Children's Unit for Learning Disabilities. Strong emphasis is placed upon intensive, empirically validated intervention procures, within a clinical-educational framework utilizing the process of applied behavior analysis. The Institute serves as the focus for research and training programs, and dissemination of basic and applied knowledge. Academic, research, and applied training are provided to graduate and undergraduate students. Current research focuses on understanding basic processes associated with developmental, learning, and emotional disorders, the role and influences of parents and siblings, evaluating effective service delivery systems, and information management and clinical decision making procedures and processes. The Institute maintains a Board of Professional Advisors to assist us in our activities. Current members of the Board are: Dr. Ira Cohen, Dr. Judy Favell, Dr. Sandra Harris, Dr. Janet Kistner, Dr. Ivar Lovaas, and Dr. Dennis Russo. Raymond G. Romanczyk, Ph.D. - Director)
Judevine Center for Autism (At Judevine, our mission is to make a real difference in the quality of life for children and adults with autism and their families, wherever they may live.)
Kentucky Department of Education TECHNICAL ASSISTANCE MANUAL ON AUTISM FOR KENTUCKY SCHOOLS (this document is revised from the January 1997 version. The framework for this manual is based upon the Autism Competency Model (11995) developed by Nancy J. Dalrymple and Lisa A. Ruble. Teachers, Parents, staff from KDE and others from Kentucky local school districts piloted and reviewed the frame work using the KDE 1995 Draft Technical Assistance Manual)
Kindermusik International (What is Kindermusik? Kindermusik is music education and joyful learning for your whole family, Kindermusik is not just for your young child. In an enriched Kindermusik environment and through specially developed activities and materials used in class and at home, Kindermusik contributes significantly to your child's musical, physical, social, emotional and cognitive development, while aiding language development and nurturing the ability to listen attentively. Through Kindermusik the stage is set for early symbolic thinking which leads to emerging literacy and writing readiness. Kindermusik in the early years can make a profound difference for your child.)
Labeling Tutor Discrete Trial Software (You can use Labeling_Tutor to teach many things: objects, categories, actions, shapes,places, letters, colors,numbers, body parts, prepositions, functions, gender, names of people, emotions, counting, addition, subtraction, multiple discrimination, binary concepts (such as big and little), environmental sounds ... in fact, anything one can depict in a picture. Because you can add your own pictures, alter all written labels and change all stimulus, response and label sounds, this program can be used not only with children who are just starting to learn language, but those who are well along in acquiring it. No other program offers as much flexibility in determining when and what material will be taught.)
LIFE The Lovaas Institute for Early Intervention (The Lovaas Institute for Early Intervention is a research based Institute in California that specializes in teaching pre-school aged children with autism, pervasive developmental disorders, and related developmental disabilities. The behavioral intervention program was developed in the Psychology Department of UCLA under the direction of Dr. O. Ivar Lovaas. It is based on extensive clinical experience and more than 35 years of scientific research. Our focus is to serve children of all levels of functioning while providing an educational setting that allows them to achieve their individual potentials. The program is comprehensive - aimed at enhancing language and communication, social/play, pre-academic and independent living skills of young children so that they may take better advantage of opportunities in their communities and may require less professional attention as they grow older.)
The Miller Method (We maintain that each child - no matter how withdrawn or disorganized-is trying to find a way to cope with the world. Our task is to help that child use every capacity or fragment of capacity to achieve this.)
The Miller Diagnostic Survey (MDS): A Method to Help Parents Evaluate Their Special Children's Progress (This is an innovative approach to two longstanding problems that parents have faced: How to tell if their child is progressing in his or her program... and how to tell if one program is better for that child than another. In this approach, the parent is the expert on their child and by answering the questions on the MDS they make it possible to isolate precisely where their child most needs help so that teachers and therapists can focus their efforts where it will do the most good.) (Click on the Miller Diagnostic Survey MDS link on the left)
O.A.T.S. Offering Alternative Therapy with Smiles (Offering Alternative Therapy with Smiles was founded in 1997 by Nancy Lee Heussner, a NARHA (North American Riding for the Handicapped Association) certified instructor. O.A.T.S. is a NARHA Member Center. Today O.A.T.S. and its all-volunteer staff provides its unique therapy year-round to more than 80 students with a variety of physical and emotional handicaps, such as autism, cerebral palsy, Down syndrome, transverse myelitis, Huntington's disease and many others.)
Option Institute Web Site (We are the worldwide teaching center for The Option Process®, offering year round personal growth programs designed to maximize happiness and success. Our programs stress experiential learning to help you uproot limiting beliefs and other roadblocks to happiness to improve your health, career, relationships and quality of life. Our core philosophy is based on the innovative work and books of author/teacher Barry Neil Kaufman, including his best selling book on personal growth and success: Happiness Is A Choice. We invite you to explore The Option Institute website. In these pages you will find a wealth of information that will introduce you to everything that the Institute has to offer and all the programs available to help make your life a success!)
The Pivotal Response Training Procedure
Play Programs (This website was created to help teach playskills to children with autistic spectrum disorder. These drills and programs are from different intensive behavioral intervention programs created for children from across the autistic spectrum. I am not an ABA consultant and I have written this website only as a reference and as a source of ideas for parents. This website assumes knowledge of ABA (applied behavioral analysis) methods and terminology. If you are unfamiliar with ABA, look through the ABA resources to get started!)
PlaySteps Autism Teaching Materials Building skills for special children. (Children with special needs often require extra help to learn to play with toys. The new Playsteps books teach constructive play, step by step and are recommended for children 3-8 years old. The books have been field tested for two years with students with autism and multiple disabilities and provide a helpful tool for parents and teachers targeting independent play skills.)
Progress Through Partnership: A National Conference in Autism (To provide a comprehensive selection of current topics on autism spectrum disorders including" current national research, assessment, and effective interventions and services delivery models)
The Promise Program - UCP Utica (The target population for 'Promise' are children, ages two through five, diagnosed with Autism, Autistic tendencies, Asperger's Syndrome, Pervasive Developmental Disorder (PDD). and other developmentally, emotionally or behaviorally disabled children with severe functional deficits. )
Red and Green Choices (P r o v i d i n g C h i l d r e n with A S D & B e h a v i o r a l C o n c e r n s C o m m o n a l i t y
through L i t e r a t u r e using "R e d a n d G r e e n C h o i c e s" B e h a v i o r a l S t r a t e g i e s)
The Riggs Institute (Writing and Spelling Road to Reading and Thinking (based on work of Orton/Spalding/Riggs/McCulloch) (Has some other good information here also.)
Room 5's Autism Page (Room 5 is a classroom web page dedicated to helping parents and teachers of students with autistic spectrum disorders.Here you will find classroom and home ideas as well as links to my favorite sites. Enjoy your stay) (Chris's page is heavy into TEACCH info, she does have some good information and examples of stuff here.)
Social Stories (Helping people with developmental disabilities and Autism one book at a time!)
Son-Rise Program Autism Treatment Center Of America (For Families of Children With Special Needs Serving parents and professionals seeking a loving, humane, and respectful method for helping children and adults with Autism (and all Autism Spectrum related challenges), Pervasive Developmental Disorder, PDD-NOS, Attention Deficit Hyperactive Disorder, Asperger's Disorder, Avoidant Personality Disorder, Cerebral Palsy , and other developmental, neurological and muscular disorders maximize their potential. )
Strategies for Teaching Students with Autistic Spectrum Disorders (The following information has been gleaned from a variety of sources. It consists of information and ideas which have been used in my classroom. All suggestions do not work with all students. What works for me may not necessarily work in your classroom. If you have problem areas, maybe I can help. If you have suggestions, send me a note and I will give them a try and/or post them on the Room5 page.Be sure to check back often for updates.)
Sumlin ABA Program Notes (This is a selection of notes from over two years of behavioral intervention sessions with a young child who ultimately recovered completely from autism. It includes many of the fundamental principles of behavioral intervention, as well as the thousands of details and patient step-by-step programming needed to help a child reach his maximum potential.(Please keep in mind that these notes are just one part of a comprehensive program guided by a behavior analyst; there were other parts of the total program, not included here, that were necessary to the child's development and eventual recovery.) The notes are by the parents, Megan and Jim Sumlin (pseudonyms), who feel strongly that this information should be freely available to all who might benefit from it.) (This was taken from Richard Saffron's site ABA Resources For Recovery From Autism, I just wanted to post it separately to make sure that it was seen by visitors!)
Sumlin Teach Me To Play (It contains many curricula ("drill sheets"),therapists' notes, and parents' notes, covering (in part)his development from no pretend play skills all the way to fully independent, spontaneous, creative play.) (Again this is from Richard Saffron's "ABA Resources" site and want to make sure people see it)
Sumlin Social Stories (This is a selection of notes from over two years of behavioral intervention sessions with a young child who ultimately recovered completely from autism. It includes many curricula ("drill sheets"), therapists' notes, and parents' notes, covering (in part) the development of social skills up to a completely age-appropriate level. (Please keep in mind that these notes are just one part of a comprehensive program guided by a behavior analyst; there were other parts of the total program, not included here, that were necessary to the child's development and eventual recovery.) The notes are by the parents, Megan and Jim Sumlin (pseudonyms), who feel strongly that this information should be freely available to all who might benefit from it. They ask only that these drills belong in the public domain, and are not to be claimed or copywritten by any person who is or will in the future be seeking monetary gain for wide distribution of same. Feel free to re-distribute this document, but please include this preface)
Spectrum Center (Spectrum Center is a ground-breaking nonprofit organization dedicated to improving the educational and behavioral performance of students and schools. We have more than 20 years of experience in the research, design and successful application of innovative education and behavioral improvement strategies. Our products and services have repeatedly demonstrated that all students can succeed.)
Teaching Autistic Children Who Aut to Be Home!
Texas Association for Behavior Analysis (TxABA) (A regional chapter of the Association for Behavior Analysis. TxABA (pronounced "Texahba") was founded in 1986. Its mission is to advance the science and application of behavior analysis to improve the world we live in. To that end, TxABA strives to disseminate knowledge from the science of behavior analysis to the public and to professional behavior analysts working in Texas and its neighboring states (Oklahoma, Arkansas, Louisiana, New Mexico).)
Texas Special Education Resource Center (Austin parent Steve Levine's web-site  addressing your rights, the law, IEPs and ARDs, modifications, and inclusion. Steve keeps a close watch on special education- related issues in our state capitol including autism.)
Teaching Ideas and Resources for Early Education (Teaching Ideas for Early Childhood Special Educators Don't reinvent the wheel - there are lots of ways to share teaching ideas on the web.)
Teaching Students with Autism : A Guide for Educators (The information on this web site is intended to serve as an introduction for educators who are working with students with autism and Asperger Syndrome. The primary focus is to provide a definition of autism, to describe the characteristics and implications for instruction, to outline suggested strategies for instruction and classroom management, and to direct you to additional resources. A summary of educational strategies for teaching students with Asperger Syndrome is also provided. The information is written for educators, but may be of interest to parents and others who live or work with individuals with autism or Asperger Syndrome.)
Thursday's Child (Thursday's Child is an Early Intervention program serving the needs of children diagnosed with PDD/Autism. We utilize the principles of Applied Behavior Analysis (ABA) and Discrete Trial Learning in an intensive individualized instructional setting. Incidental Teaching and Observational Learning are an additional component used to foster a child's learning and facilitate generalization of learned skills. Sensory needs are addressed using sensory integration techniques which are implemented by all clinical staff. An additional component to enhance socialization skills is available through daily interaction with typically developing peers in a daycare classroom at the center. Our Early Intervention program is funded and regulated by the New York State Department of Health and, in New York City, by the New York City Department of Mental Health, Mental Retardation, and Alcoholism Services. We are approved by the New York State Department of Mental Health and New York City Early Intervention. All services are provided at no cost to families.)
Tinsnips (special education resource. It contains tools for teachers of individuals with autistic spectrum disorders, related developmental disabilities, and children with special needs. Quite a few of the activities are also appropriate for Pre-K and Kindergarten) (Great site check it out!)
University of Nevada Early Childhood Autism Program (Specializing in early intensive intervention for young children with autistic behaviors, Autism links & Resources for further information about Autism and treatment interventions)
Valley Achievement Center (Valley Achievement Center , a Non-Profit, Non-Public School for individuals with Autism, creates and facilitates specialized, individualized programming and services. Valley Achievement Center is a multifaceted, nonprofit facility for individuals with autism located in Bakersfield, California. VAC was founded in 1998 as a nonsectarian, nonpublic school by two concerned mothers.)
The Victory School for Children With Autism
Wisconsin Early Autism Project (The Wisconsin Early Autism Project, S.C. provides ongoing therapeutic treatment for families in Wisconsin, and training workshops with follow up supervision for families in other states. The project also works collaboratively with Dr. Lovaas on his nation wide research efforts)
Work Task Samples (Important things to remember about tasks are:1) the activities reinforce IEP goals.2) the student must be taught how to do the activity (get it, do it, & put it back.)3) the objective of the activity must be clear. 4) the activities need to be stabilized so they do not spill or scatter.5) the concept of "finished" needs to be taught.Here you will find samples of activities at different levels. The fine-motor/hand-eye coordination activities always begin with one object and one place to put it. Multiple objects with multiple places for things to go is a more advanced step. The activities here should give you ideas to use and expand on for your students. Remember, these are samples of activities I use in my own classroom. They are for younger students)
Zero to Three (At ZERO TO THREE, we concentrate exclusively on these miraculous first years of life - the critical period when a child undergoes the greatest human growth and development. It's also a period when you - the parent or professional - have the opportunity to make a great impact and positively influence a child's future. Our mission here is simple: to help children best navigate their first three years of life in order to develop a solid intellectual, emotional and social foundation. For parents and professionals alike, there's always something new and exciting to be discovered! So, set aside some time to explore - and come back often and grow with us!)
---